Colorado Glasses is a homegrown business with the vision to provide quality and afforadable glasses through living-wage employment. With a solid product and the foundation of an ecommerce site, the Elevate team was tasked to support in promotion and creating was to boost sales.
Printing – Brochure, Stickers, Product Inserts
Videography
Photography
Digital Advertising
Promote Colorado Glasses through leveraging print and digital channels to help establish it as a lifesytle brand customer rave about.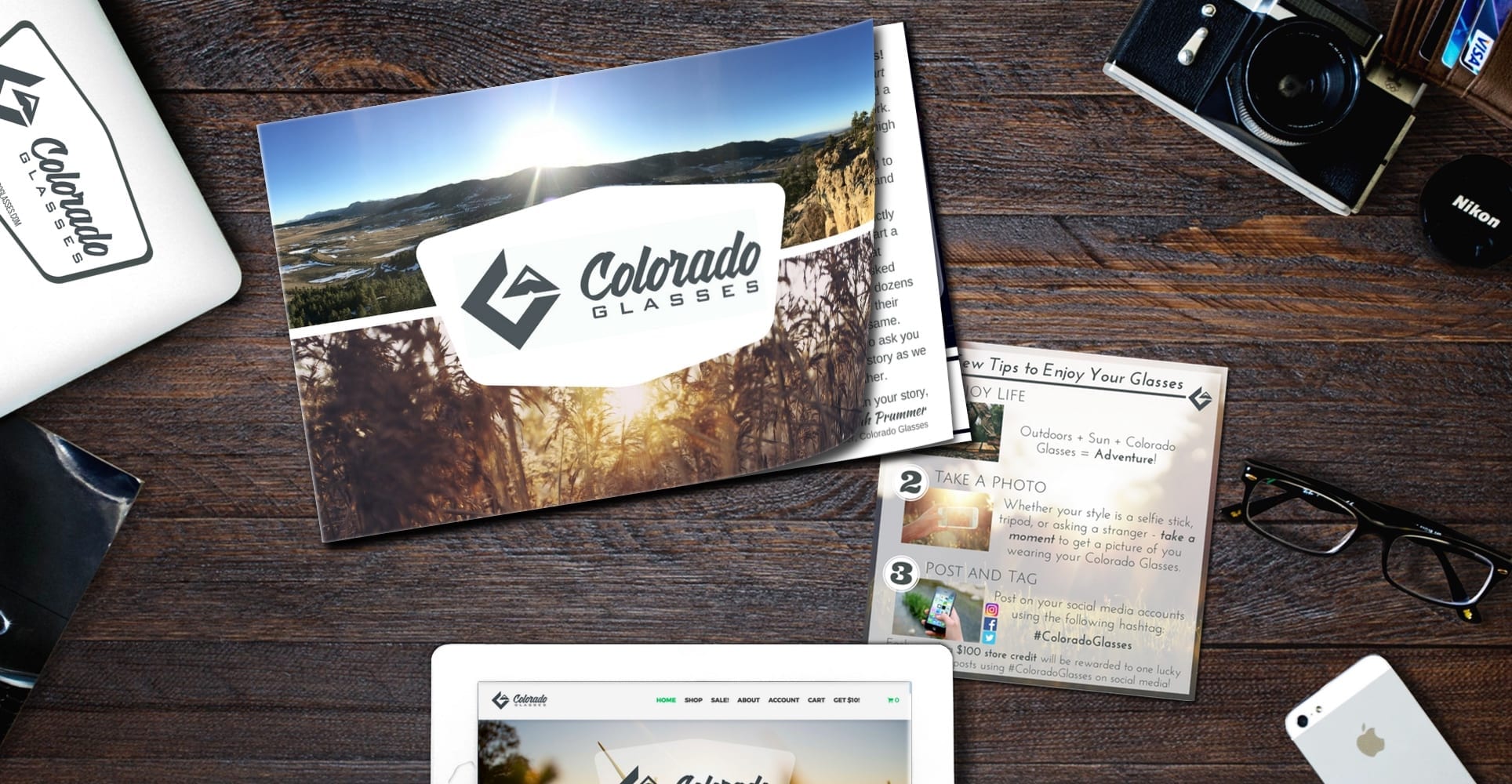 The Elevate Advertising team started with me in my first year of business. I needed help promoting my website and digital and print assets. I am eager to continue to work with the Elevate team as my business continues to grow!